January 26, 2022
BAIF launched the first ever Cow's Milk ATM and Kisan Mart at the Community Health and Research Centre (CHRC), Urulikanchan on January 26, 2022, thereby setting a precedent in the region.
The Kisan Mart initiative aims at supplying superior quality mineral mixture, fodder seeds, organic liquid fertilizers, vermicompost, BioPROM, solar dried edible products and silk accessories to farmers, milk producers and consumers at an attractive price.
The Cow's Milk ATM aims at supplying superior quality milk of exotic breeds raised at BAIF's farm and promoting this enterprise through Self Help Groups (SHGs) and farmers' organizations. Consumers wishing to avail of this facility, are making use of the RFID cards generated under this technology, for dispensing milk from the ATM.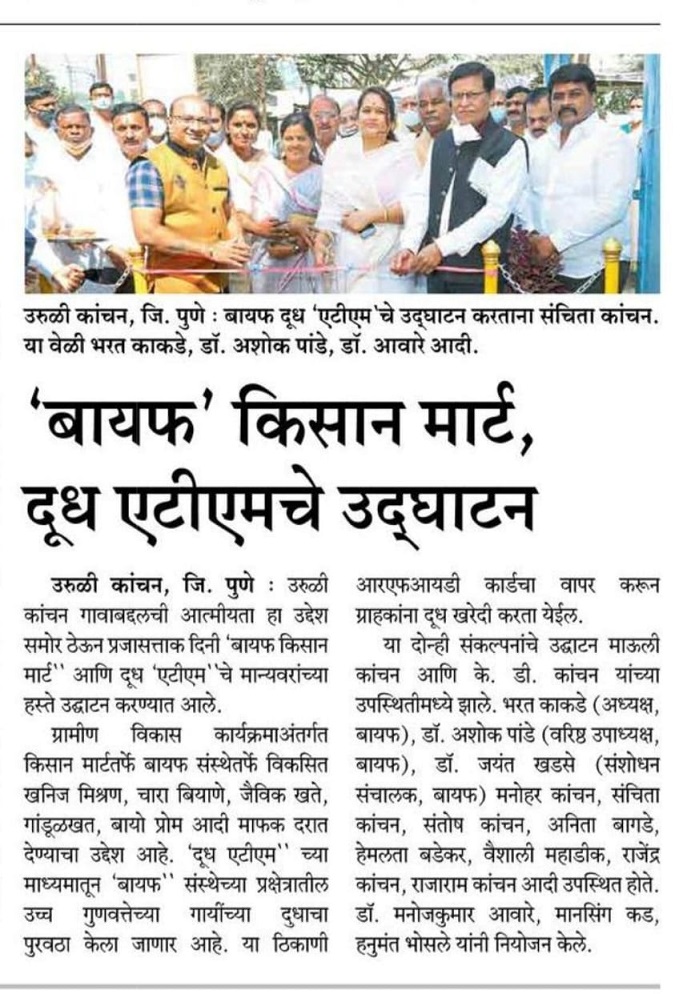 These facilities were inaugurated by the good supporters of BAIF's Programmes and revered leaders of Urulikanchan.