April 16, 2022
NABARD General Manager, Mr. Bhaskar Pant, visited various projects under Climate Change Adaptation Programme implemented by BAIF Development Research Foundation in Narsinh Danda, Goshani, Manar and Khetikhan villages in Champawat district of Uttarakhand and interacted with the project participants.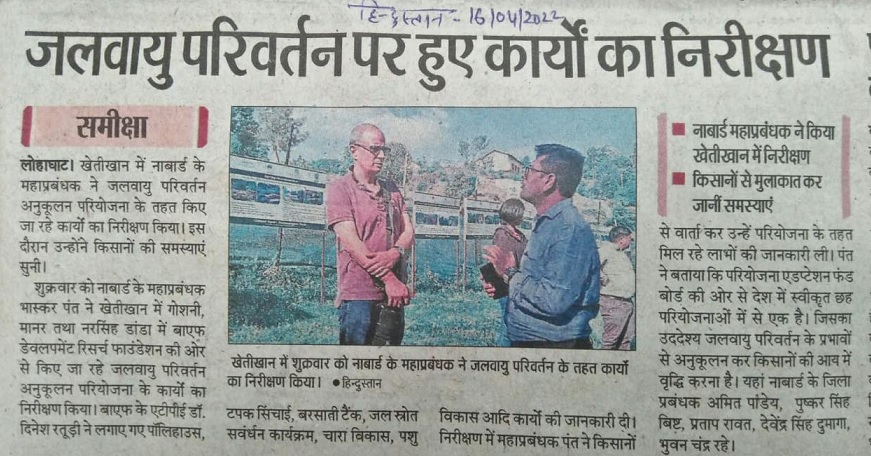 The projects covers vegetable cultivation in bamboo poly houses, drip irrigation, spring rejuvenation, rain water harvesting tank, fodder cultivation, livestock development and breeding services.  He was accompanied by Mr. Amit Pandey, District Manager, NABARD, Mr. Pushkar Singh Bisht, Mr. Pratap Rawat, Mr. Devendra Singh Dumaga and Mr. Bhuvan Chandra from BAIF. 
Dr. Dinesh Ratudi, Additional Thematic Programme Executive, BAIF, provided detailed information about these projects and he also highlighted the fact that the Climate Change Adaptation Programme was one of the six programmes supported by Adaptation Fund Board India whose main objective was to mitigate the effects of climate change and to increase the income of farmers.