BAIF pioneered the use of frozen semen technology for artificial insemination at the farmers' doorsteps.
Stringent quality protocols are followed to produce high-quality pathogen-free semen.
Liquid semen processed and packed in straws is cooled to cryogenic temperatures using programmed freezers.
The handling of frozen semen is done under cryogenic conditions.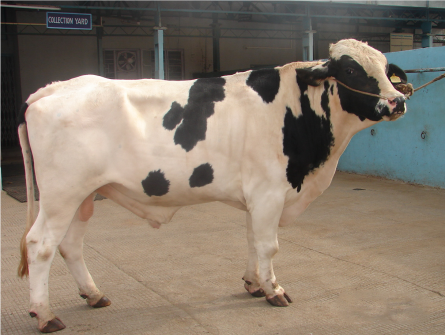 Since the quality of fodder is deeply interlinked with cattle productivity and health, a lot of emphasis has been placed on forage evelopment. Research in the use of non-conventional feed and fodder resources, production of complete feed and total mixed ration (TMR) and mineral mapping for the production of area specific mineral mixtures are some of the initiatives.
Multi-cut forage varieties of Bajra (BAIF Bajra-1) and Hybrid Napier (BAIF Napier-10) have been developed by scientists from BAIF and released at the national level by ICAR.
Further research and evaluation is underway on other potential forage varieties.
Premier Semen Freezing lab at Central Research Station, Urulikanchan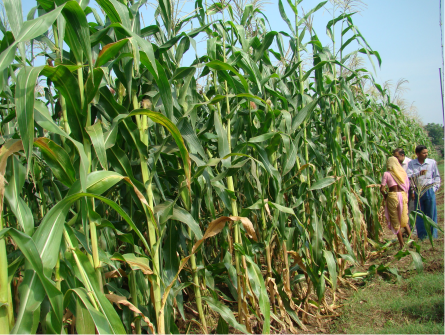 Coordinated research on fodder crops
The Subabul Tree: Manibhai Desai's gift to India
To ensure the availability of perennial nutritious fodder, BAIF introduced the Subabul – a protein rich legume fodder tree to the communities. The unique aspect of this initiative was that a poor farmer family was able to meet their fodder, fuel and timber requirements by harvesting various parts of this versatile tree. Simultaneously, the objective of soil enrichment was also achieved.
Interdisciplinary Research
Apart from technical domain area research carried out at research stations, the BAIF team of researchers is involved in various field-based and community-based inter-disciplinary research in real-world contexts. This enables easier transfer of research outputs to field programmes as well as involves communities through participatory research.
Research Coordination Committee
Mr. B.K. Kakade
Dr. J.N. Daniel
Dr. S.S. Roy
Dr. J.R. Khadse
Mr. P.S. Takawale
Dr. M. Swaminathan
Mr. R.C. Kote
Mr. S.E. Pawar, Convenor